Women's Wing
RECDO has organizationally supported a women´s wing since 2010. We focus on a range of concerns with regard to the well-being and agency of multi-ethnic/religious women. Within this context we have been trying to initiative community-based organizations, driven by the aim of seeing them function independently. The core themes focused upon in the past have included gendered and family-based violence, savings and economic self-sufficiency, and political participation. Given the diversity of women´s groups including those of young female adults, we propose to facilitate the creation of a forum that brings these associations and collectives together. In doing so we plan on partnering with a variety of stakeholders from state agencies, the educational and NGO sectors, arts and media, livelihoods-based cooperatives and other grassroots entities. As a platform for discussion, open engagement and capacity development, the proposed forum would involve discussions around the following themes and topics (although not exclusively):
– Women´s political participation and representation in formal party politics;
– Economic self-sufficiency through capacity development for small and medium entrepreneurial businesses, including social enterprises;
– Skills and other acumen needed for continuing education;
– Methods and support structures for the formation of formal and semi-formal groups for better collective action (e.g. livelihood-based cooperatives)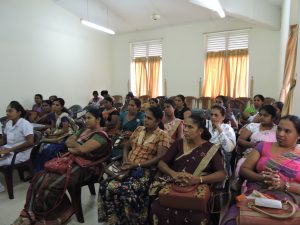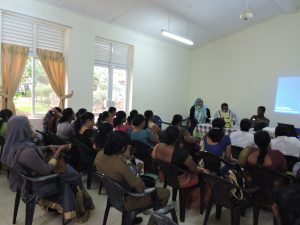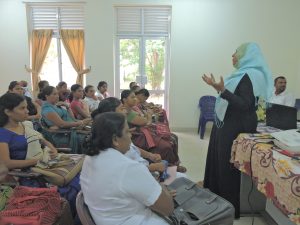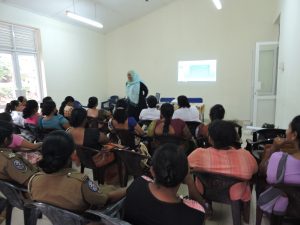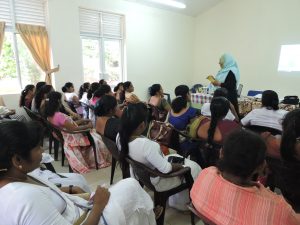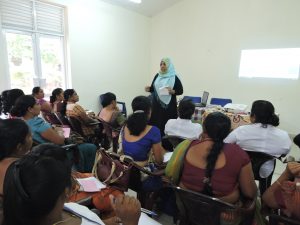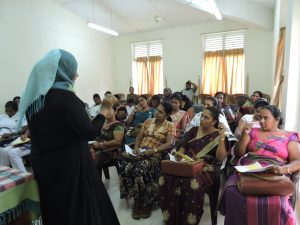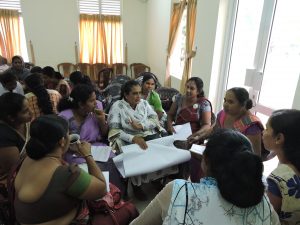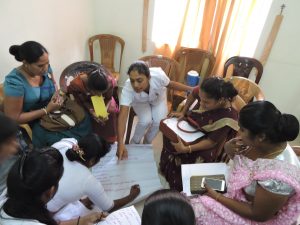 D.M. Nilmini Dissanayake

-

Program officer In Vocational Training Authority, worked as a Resource WUSC, Sarvodaya and Sevalanka . Special Training in Community development work and have experience up to fifteen years in Women empowerment field for Women rights women economic empowerment women leadership Etc…

Dr. Rapti Siriwardane – De Zoysa

Department of Social Sciences, Leibniz Center for Tropical Marine Research and scientific co-ordinator, EMERSA project (SPP 1889 Regional Sea Level Change and Society), Germany. -

She is also the author of a recently published monograph on the littoral northeast entitled Fishing, Mobility and Settlerhood: Coastal Socialities in Postwar Sri Lanka (Springer, Cham).

R.W.M.S.K. Ratnayake

Rtd Education Director of Education - Special Land Mediation Board member in Trincomalee District

Rtd Education Director of Education and Special Land Mediation Board member in Trincomalee District. Trainer working in gender equality up to 25 Years.